What does it take for effective website design and development in a mobile–friendly age?
IPiece Websites' latest website redesign for Zak George Landscaping includes all the features a modern site needs to thrive. The site has a simple yet sophisticated layout navigable from PC, tablet and smartphone. Users easily access social networks and directions to the company's location. Mobile users can call directly from the site.
In an age where technological versatility rules, websites now require social network integration, expert SEO implementation and a mobile–friendly layout to realize their full potential.
Consider social networks by numbers: Facebook boasts 1.44 billion active users, Instagram 300 million and Twitter 236 million. A single tweet or post goes a long way in promoting your product. In fact, Facebook is quickly becoming a place to shop and browse small businesses, having recently amped its local awareness campaign. IPiece Website's designs not only connect your site to social networks, but keeps your social network profile active with regular posts.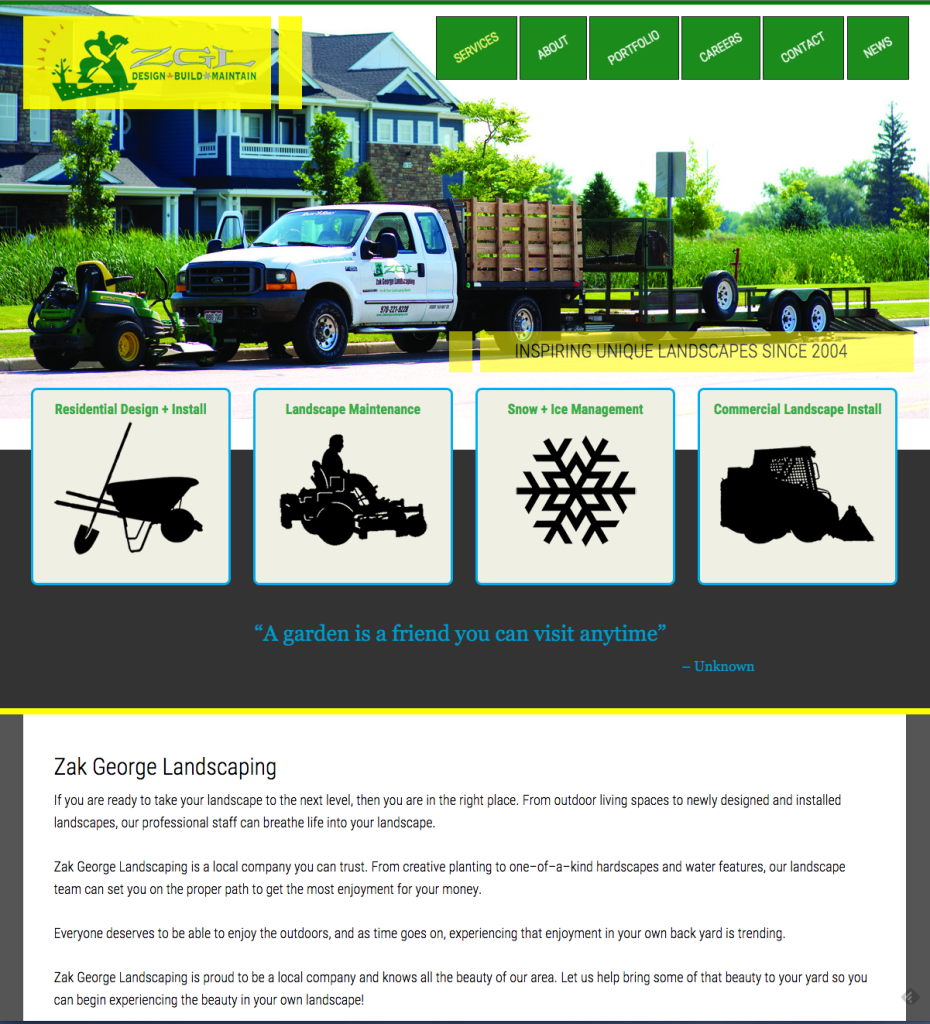 SEO (search engine optimization) is an ever–evolving world. Effective SEO implementation requires in–depth knowledge of Google algorithms and other search engines like Bing and Siri. With IPiece, website management includes up–to–the–minute SEO implementation.
Due to Google's new mobile friendly update this year, mobile friendly sites are no longer a recommendation– they're a requirement for favorable search standings. IPiece Websites is well–versed in creating mobile-friendly websites, ensuring your site looks great on all platforms including PCs, tablets and smartphones.
IPiece Websites has the experience and knowledge in website design to successfully implement social network integration, SEO and mobile–friendly layouts.  Contact IPiece Websites today to see how we can build or redesign your website to reach its full potential.