Why digital marketing is key to a successful small business
In our globalized era, digital marketing is local businesses' key to prosperity. Digital marketing levels the playing field, helping small businesses compete with larger companies.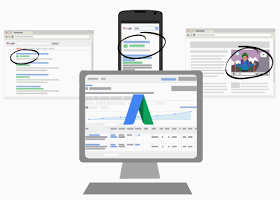 As digital consumption rises, online marketing has become the most effective form of advertising. That's because even though most purchases take place offline, product research is mostly conducted online. Therefore, maximizing online visibility is one of the most worthwhile business investments.
One thing that makes digital marketing so effective is its ability to focus on specific audiences. Unlike billboards, flyers or television commercials, online advertising aims advertisements only to your target audience. For example, Google AdWords allows companies to feature ads exclusively on search results for specific keywords.
It's important to hire a digital marketer who not only knows your website, but also your audience, location and product. As a Colorado Springs web development company, IPiece Websites offers strategic digital marketing for businesses throughout Southern Colorado. Our clients include small businesses across a wide spectrum of industries, from engineering firms to local coffee companies.
IPiece Websites is dedicated to helping local businesses thrive with intelligent web development. Please contact us for more information about our marketing services.